This week was busy, busy, busy. I really enjoy being busy because it stops me from eating all day long lol. I was especially excited for this week to be over because I am going WEDDING DRESS SHOPPING this Sunday! I am way to excited, anxious, nervous, and thrilled. Ah!
So here goes my five randoms...
one. Micah's obsession with giving his Siri a British accent. He talks to Siri all the time now and always has me giggling. He even uses British Siri to set timers. It's really way too funny.
two. I have been non-stop Snapchatting with my mom and sisters this week. I really only Snapchat my dog, but thats okay. Right?!
three. Bats. I received a frantic phone call Wednesday night from my mother asking for Micah (who is the encyclopedia of animal facts) because a bat had gotten into the house. I proceeded to FaceTime with them as my brother & father frantically tried to catch the bat with a lacrosse stick. It was the needed comedic relief.
four. I have eaten so many grapes this week I might turn into one. But they were extra specially delicious.
five.
Getting to see all by bridesmaids this weekend has me super excited. Comment below if you'd like me to do a wedding wednesday on who my bridesmaids are!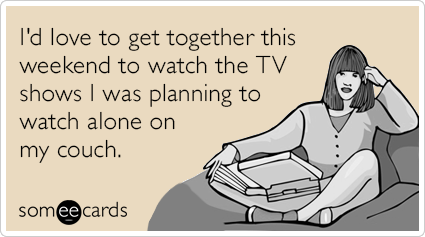 Have a good weekend ya'll!
XOXO,
Emily