...and let me just say it is kicking my butt!
I have finally found an allergy remedy that is working for my itchy eyes and stuffy nose.
I mix 10 drops of lavender, 10 drops of lemon, 10 drops of peppermint, 10 drops of copaiba
, and 10 drops of an energy blend (I use En-R-Gee from Young Living, which is a blend of: Rosemary, juniper, lemongrass, nutmeg, Idaho balsam fir, clove, and black pepper). I mix the oils with Jojoba oil (I get mine from trader joes) in a roller ball. I apply this blend to the back of my neck and sometimes behind my ears. This blend (minus the Jojoba oil) is great to diffuse at bedtime or throughout the day.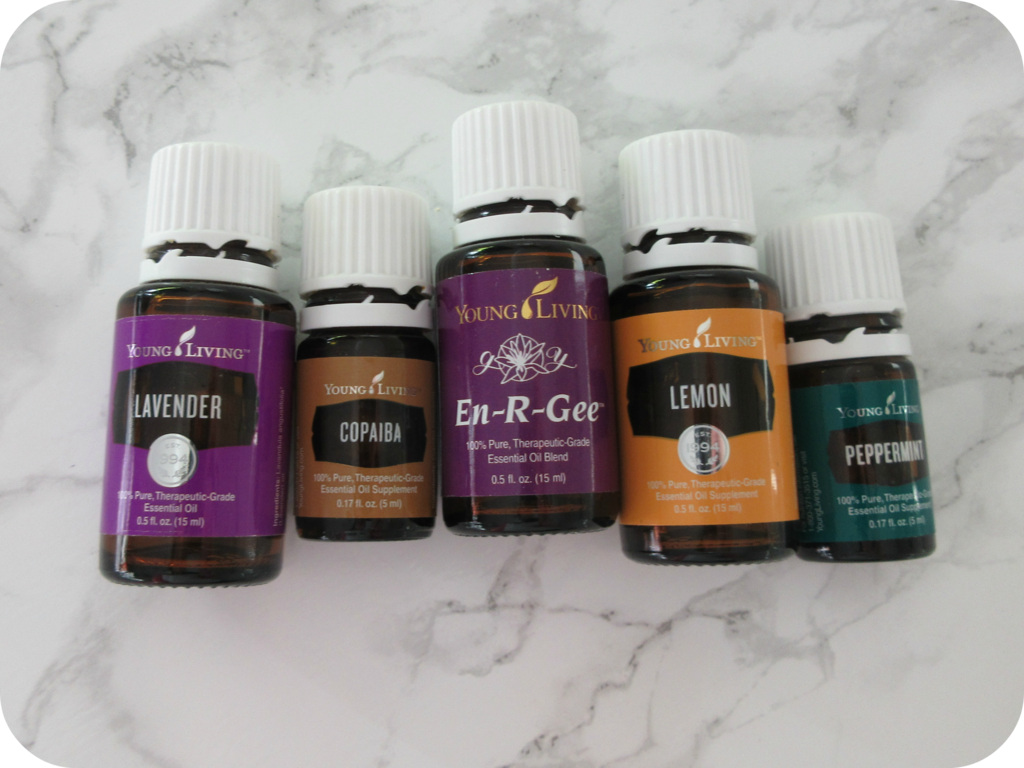 Lavender is considered an anti-histamine and helps with those itchy, watery eyes.
Lemon assist with supporting your lymphatic system drainage and is an anti-inflammatory.
Peppermint does so many awesome things for allergies! Peppermint can help clear out those sinuses, can energize you, and is known as an expectorant. An expectorant, in simple terms, helps loosen all the gunk in your lungs. I also keep a roller ball of just peppermint handy for those brutal headaches!
Copaiba is a magnifier. When using copaiba, the benefits of the other oils become stronger.
En-R-Gee is great because when my allergies are in full force I tend to feel tired. This blend is known to help with mental alertness.
Do you have any essential oils you love for allergy season?





P.S. Please make sure you are buying quality essential oils, especially if you are putting them on your skin. Just do your research! Also, these oils are not meant to diagnose, cure, or prevent any disease.